ALWAYS AT YOUR SERVICE
Claude J. Edney Funeral Home was established on November 9, 1952, by Claude J. Edney Sr. in Darby Township PA. Serving thousands of families with humility and pride, he and his son, current owner Claude J. Edney Jr., operated the only African American Funeral Home in the area.
Now, Claude J. Edney Funeral Home, Inc. has grown from a small town business into a community resource with international connections. We hope to maintain quality services for many years to come!
WE HAVE MADE IT OUR PLEASURE
IN SERVING YOU
CLAUDE J. EDNEY FUNERAL HOME ADMINISTRATION & STAFF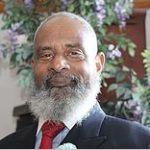 Claude J. Edney Jr.
President & CEO
Claude J. Edney , Jr. has been a licensed funeral director for over 40 years. He worked alongside his father; Claude J. Edney, Sr. until his passing. He has grown this funeral home from a business to a ministry. He is a graduate of Howard University and Pittsburgh Institute of Mortuary.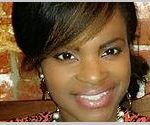 Chanelle Edney-Jones
VICE PRESIDENT/OFFICE MANAGER
Chanelle Edney-Jones is the daughter of Claude J. Edney Jr. and the grand-daughter of Claude J. Edney Sr., and Evelyn Edney. She is a cum laude graduate of Clark Atlanta University and she also holds a Master of Cosmetology license from Paul Mitchell The School. She has a thorough background in corporate sales, working with major companies such as, L'Oreal and LVMH. Chanelle is currently attending American Academy McAllister Institute of Funeral Service, New York, New York.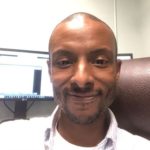 Claude J. Edney III
President of Technology
The son of Claude J. Edney Jr. and the grandson of Claude J. Edney Sr. and Evelyn Edney, Claude J. Edney III is the President of Technology and Digital Media, he was educated at The Haverford School for Boys, the Art Institute of Atlanta; and recently he obtained his certificate of completion at the Harvard T. Chan School of Public Health for Data Science as well as an international studies certificate for Information Technology Management from Indian Institute of Management Bangalore. He has worked in information and digital technology for 15 years, and in addition to his committment to the Edney Funeral Home, he also is the Systems Administrator at Bank of America.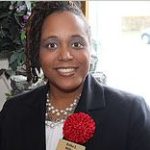 Erika J. Wilson
Licensed Funeral Director
Erika J. Wilson is the newest licensed Funeral Director on staff. She is a native Texan but now proudly calls Pennsylvania her home; where she resides with her husband and two daughters. She is a member of the First African Baptist Church. Her two life verses are Proverbs 3:5-6 and Hebrews 11:1. Erika became a licensed Funeral Director in 2016.

Minister Horace E. Kinlaw
Staff Minister
Pastor Kinlaw currently serves as the Youth Minister of First African Baptist Church, in addition to serving as the Chaplain / Pastor, at Ranch Hope, LeeAnn Bailey Memorial Chapel. Pastor Kinlaw attended New Life Bible Institute
Missionary Training School and was ordained 2015 after completing ordination training from The Bethany Baptist Association School of Biblical Studies. In Minister Kinlaw's walk with Christ and due to his continued faithfulness, God appointed him with the responsibility of providing the spiritual oversight of the children and congregation at Ranch Hope Inc, as their Pastor/Chaplain.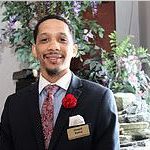 Donald Barton Jr.
Funeral Service Attendent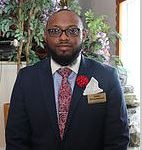 Jamal Brockenbrough
Funeral Service Attendent
Jessica Clark
Funeral Service Attendent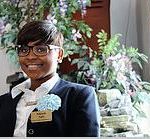 Nakiyah Gale
Funeral Service Attendent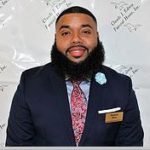 Stephon Perez
Funeral Service Attendent