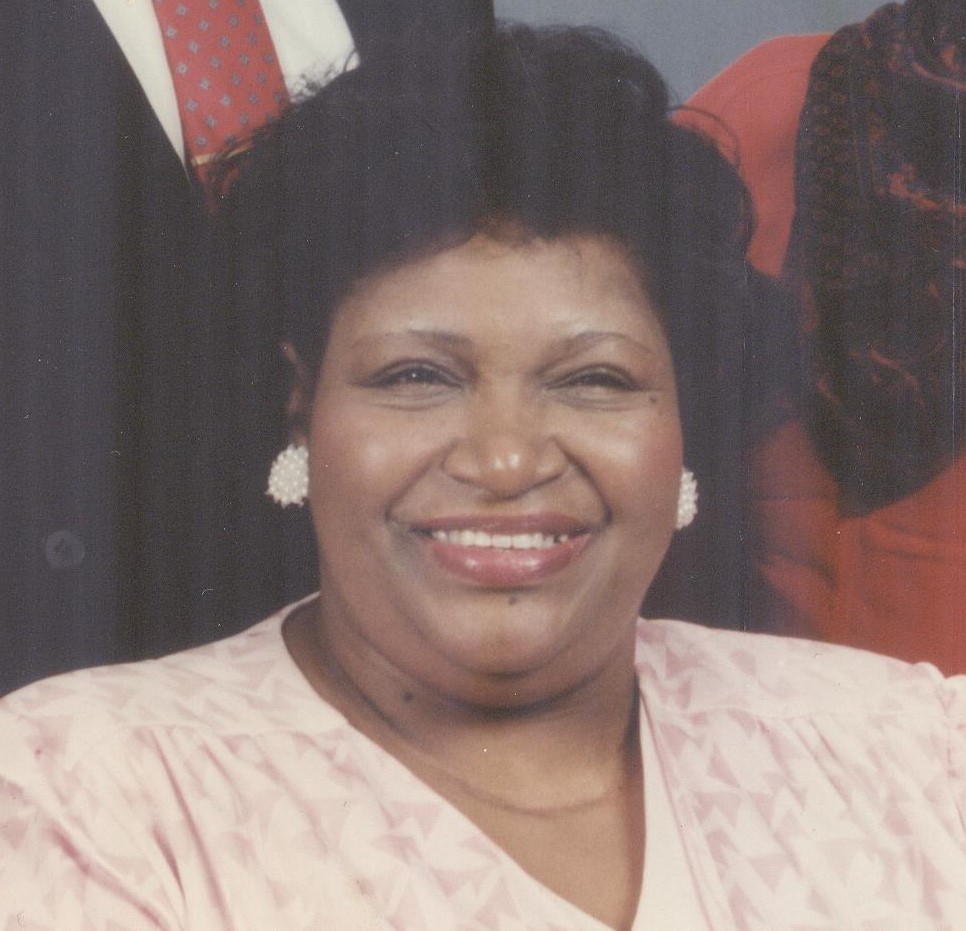 Homegoing Service – Anita A. Lacy
Sunrise – January 1, 1946             Sunset – March 29, 2019
Anita Arlene Lacy, affectionately known as "Nita" or "Neet" was born in Darby Township, PA on January 1, 1946. She was the fourth child of the late Magnolia and George Washington Harrison, Sr. Anita passed away peacefully on Friday, March 29, 2019 surrounded by her loving family.
Anita attended Darby Township Schools graduating from Darby Township High School in 1965. She joined First African Baptist Church under the late Reverend B.W. Watkins and later baptized May 1, 1988 under Reverent Richard A. Dent. She served well as part of the Diner's Club.
On May 21, 1966, she married Philip Lacy, Jr. and from this union had four children: Philip, Phyllis, Shawn and Annette.
Anita was a strong, loving and caring person who offered great knowledge of life's lessons. She was a great caregiver to her daughter, Annette which was shown through her dedication and devotion. She delighted in decorating her home and cooking fabulous meals for her family and friends. She loved entertaining in her home. She was an excellent cook and baker known for her infamous rolls, coconut cake and strawberry short cake. She took pride in her home which was always spotless and beautiful. She was very much a part of her community. She was involved in her church serving as a booster for the former Voices of Movement Choir. Also, she participated in the Studevan School project, 4H Club, Boy Scouts and Girl Scouts, family services and the touchdown club. She was supportive to the Darby Twp #4 Fire Department and Darby Township Police Department. She was very close to her neighbors who were like family to her.
She was preceded in death by her loving husband, Philip Lacy, Jr., daughter, Annette Arlene Lacy; her parents, Magnolia and George (Wash) Harrison, Sr.; her siblings, George W. Harrison Jr., Denise M. Harrison and Ronnie Harrison.
She leaves to cherish her memory: two sons, Philip Lacy III of Darby Township, PA and Shawn Terrence Lacy, Sr. (Clarice) of Folcroft, PA; one daughter, Phyllis Lacy of Chester, PA; five grandchildren; Shawn Terrence Lacy, Jr., Shane Terrell Lacy, Isaiah Dayshawn Rodgers, Miya Daisha Rodgers and Yuri Shanice Lacy; three great-grandchildren, Shawn Terrence Lacy III, Sy'ere Terrell Lacy and Aniyal Nicole Lacy; four sisters, Constance Jackson of Philadelphia. PA, Carolyn Chavous of Chester, PA, Vanessa Brown (James) of Philadelphia, PA and Carlise Taylor (Rudolph) of Darby, PA; four brothers, Albert Harrison (Denise) of Newark, DE, Roger Harrison of Darby Township, PA, Howard Harrison (Carol) of Sharon Hill, PA and Tyrone Harrison of Darby Township, PA; one aunt, Amy Alexander of Farmington Hills, MI, one brother-in-law, James Lacy of Vacaville, CA and a host of cousins, nieces, nephews and many close friends.
We, the family are thankful to out Lord for allowing our mother to touch our lives and others. We love you, Mom, and will truly miss you.